Bringing the kids into the kitchen doesn't have to be stressful. With a little planning, you can turn your crazy Saturday "in" into a relaxing fun-filled cooking day with the kids. Additionally, studies conducted by the CDC have shown that kids exposed to cooking instruction are more likely to make healthy eating choices later in life- so get cooking!
Let your kids get creative.
When finding delicious recipes for the kids to help with, try to find things that will allow your child to get creative. Holiday themed rice cereal treats are a great way for your child to spend some time shaping and decorating with minimal cooking time for mom. With only a few ingredients, these delectable morsels are a low-fat option that is sure to please your little one. We like the recipe here.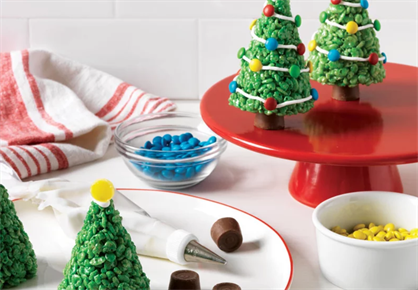 Explore new ingredients.
As a parent, you know kids are picky. Getting your children to try new healthy foods is a battle that many moms and dads lose. We recommend letting the kids make their own decisions from a predetermined parent-approved list of ingredients.
Try cooking something familiar, like mini pizzas! We like Pillsbury's method here. Add some Christmas cookie cutters, you can turn dinner into an interactive experience. Skip the pepperoni this time and let your little learner decorate their Christmas pizza with new options like artichoke hearts red bell peppers, mushrooms, or hearts of palm. Minimal baking time also keeps you focused on the little ones.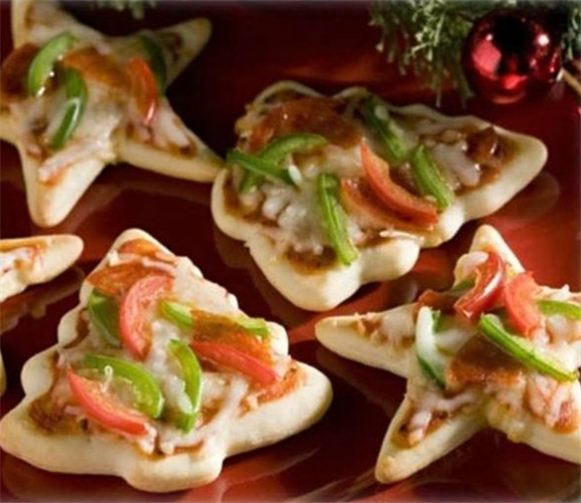 Try some vegetarian goodness.
Meat-free doesn't have to be tasteless! We love this recipe for Carrot Stars from Healthy Little Foodies. This is a 4-ingredient recipe is packed with deliciousness, and nutrition. Home made oat flour is a breeze and makes this not only a meat-free option, but also gluten free!
Little hands can help with the mixing and star-shaping of this tummy-pleaser, while older kids can help shred the carrots making this a fun snack the whole family can enjoy.