Nurturing Your Little Learner
At Little Ones, your child's education is our top priority.

Daycare in Santa Rosa
Preschool Serving Sonoma County & Beyond
At Little Ones Children's Center, our private preschool and childcare center is different from the rest. We provide a safe, nurturing, and welcoming environment, treat each child as an individual, and regard cultural diversity as a source of personal strength and opportunity for growth. We believe that a lifelong love of learning starts at an early age, and each of our teachers and staff are committed to helping every child develop the skills and characteristics that will help them for the rest of their lives - such as problem solving, cooperation, and respect.
As a family-owned school and Christian-based school, we endeavor to help each child develop academically, emotionally, socially, and spiritually under the caring supervision and guidance of our qualified staff. At Little Ones Children's Center, students learn to love and appreciate others and themselves. We encourage balance and structure while emphasizing the importance of free choice and independence. If you're interested in making your family part of ours, reach out to Little Ones Learning center today for more information.
To get started with the enrollment process, call (707) 531-7099.
Little Ones Parents
Are Happy Parents
"My little guy loves the huge play-yards, all the toys and Fun Fridays."

The Walker Family

"Little Ones made me feel right at home."

Christina S.

"Because of Little Ones, my kids LOVE school!"

Jillian L.

"BIG thanks Little One's for two years of great moments"

P.B
building your child's future.
"Train up a child in the way he should go,
and when he is old, he will not depart from it."
- Proverbs 22:6
Start Today!
More Than Just Teachers
We're Mentors & Friends.
Our peppy teachers and staff are more than just educators: They're mentors and friends. Each of our teachers meet state requirements for instruction in early childhood development and are committed to loving and caring for every student. Our educational philosophy is holistic, which means learning doesn't stop outside our "Learning Without Tears" curriculum. That's because we also create an atmosphere of respect, love, integrity, and growth from the classroom to the playground and beyond. As a family-owned school, we believe the right education and childcare services should be affordable, which is why we're committed to keeping costs reasonable and provide several financing options to meet your family's unique needs.

Our Little Angel - Miss Tara
In Loving Memory: 1965 - 2017
Miss Tara worked at Little Ones Children's Center for 16 years. She was diagnosed with brain cancer in 2015 and passed away two years later at the age of 51. She served as Director of our school for eight years, and the joy she found working with the children and families we serve was surpassed only by her ultimate passion and purpose in life: her family. Her love, smile, and beautiful spirit are greatly missed, and we are thankful for every moment she spent helping Little Ones Children's Center fulfill its mission and purpose in the local community.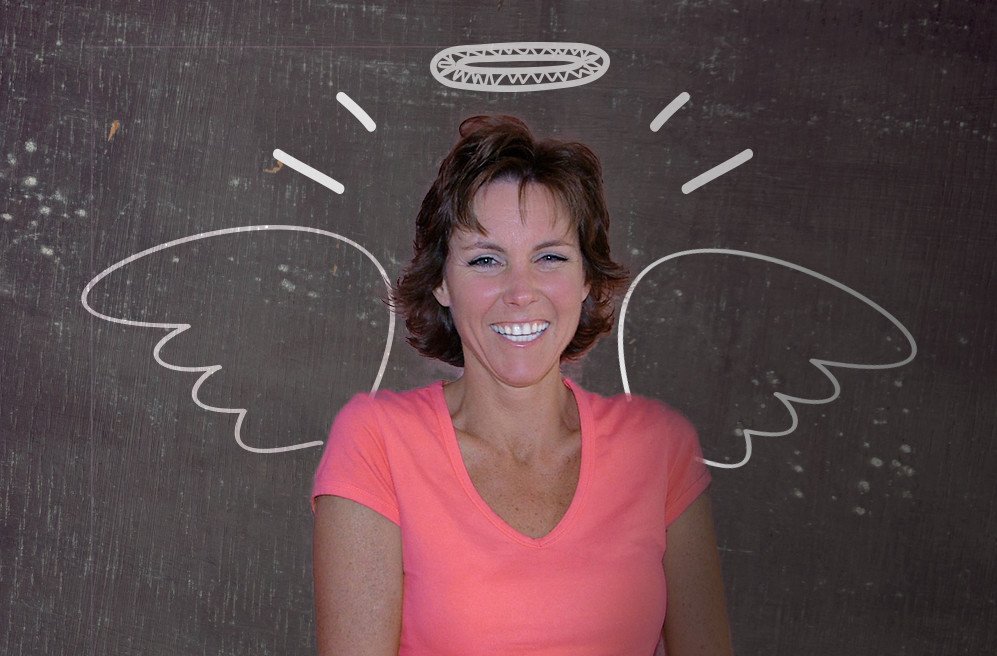 Little Scribbles
Recent Blog Posts
June / July 2018 Newsletter Posted by Little Ones Children's Center

"Lord, you have assigned me my portion and my cup; you have made my lot secure." Psalm 16:5 Welcome to our June/July newsletter! We have so many ...

Read More

May 2018 Newsletter Posted by Little Ones Children's Center

"May your unfailing love rest upon us, O Lord, even as we put our hope in you." Psalm 33:22 Spring has sprung and there are many great things ...

Read More

April 2018 Newsletter Posted by Little Ones Children's Center

"The heavens declare the glory of God, and the sky above proclaims his handiwork" Psalm 19:1 Welcome Spring! The grass is growing, the birds are ...

Read More